Discover the rich flavors of Ecuador, with a special focus on Cuenca's culinary treasures, right here in Minneapolis! Join us at either of our two vibrant locations on Central Ave or Lake Street, where our culinary artisans craft mouthwatering Ecuadorian and Cuenca's dishes that will transport your taste buds to the heart of South America. Embrace the warmth of our culture and the savory delights of our cuisine. We can't wait to share the magic of Sabor Cuencano with you!
---
---
---
Our Sabor Cuencano journey began with a simple dream: to bring the vibrant flavors of Ecuador, with a special emphasis on Cuenca's culinary heritage, to the heart of Minneapolis. In a cozy kitchen, our passionate chefs embarked on a culinary adventure, perfecting traditional recipes passed down through generations. From the bustling streets of Cuenca to the neighborhoods of Minneapolis, our love for Ecuadorian cuisine knows no bounds. With two locations on Central Ave and Lake Street, we're excited to share our delicious creations with you. Welcome to our flavorful story!
---
---
Today at Sabor Cuencano, we continue to serve the freshest, most authentic Ecuadorian cuisine with a special emphasis on the unique flavors of Cuenca in Minneapolis. Our two bustling locations on Central Ave and Lake Street are vibrant hubs of flavor and culture, where our chefs infuse their passion into every dish. We're here to welcome you with open arms and tantalizing tastes, creating unforgettable moments in the heart of the city. Join us now and savor the present with Sabor Cuencano!
---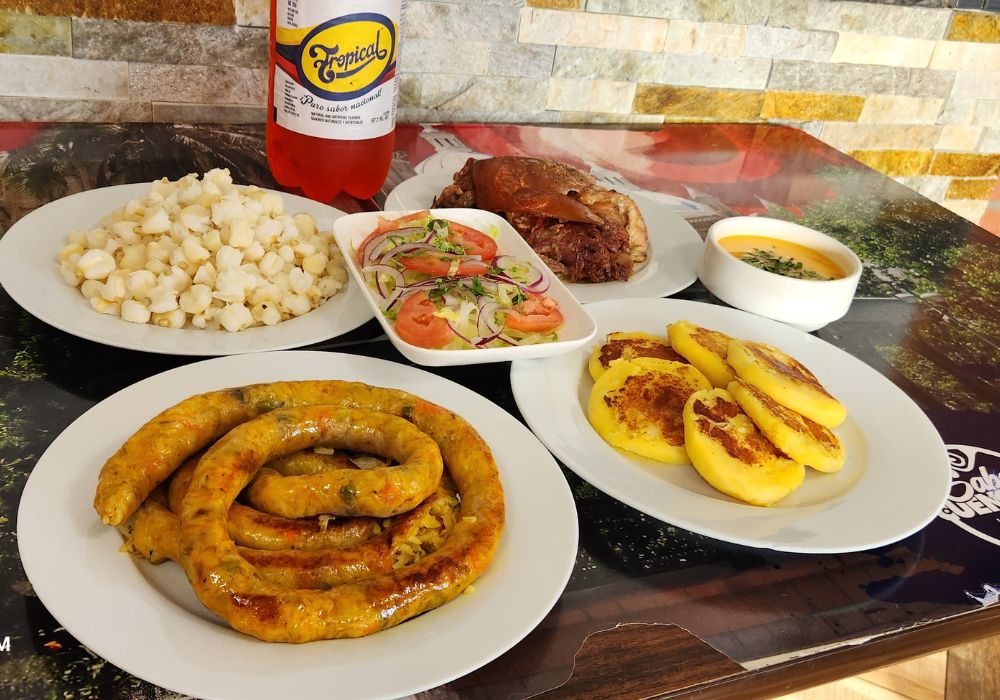 ---
The future of Sabor Cuencano is filled with exciting flavors and memorable moments, all while staying true to our dedication to showcasing the best of Ecuadorian and Cuenca's cuisine in Minneapolis. As we journey forward, our commitment to bringing the essence of Ecuador and the unique flavors of Cuenca to Minneapolis remains unwavering. We envision new culinary creations, expanded locations, and an even richer cultural experience for our beloved patrons. Join us on this flavorful expedition – the best of Ecuador and Cuenca is yet to come!
---